Welcome to the Third Annual Seneca Open Source Symposium
Friday, October 29th, 2004 - 8:30 a.m. to 5:30 p.m.
Don Mills Campus, Toronto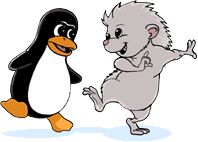 The Seneca Open Source Symposium is a one-day event aimed at bringing together college faculty/staff from across the province to discuss common open source issues, learn new open source technologies and to generally promote the use of open source software in both our classrooms and our labs.
Here at Seneca College, we think Open Source is a real alternative. We therefore call on IT professionals around Ontario to come to Toronto on October 29th for a one-day Open Source festival.
Click here to review:
©2004 - Seneca College - Seneca OpenSource Symposium