Speakers List
No Picture
Elliott Baron - Software Engineer @ Red Hat
Introduction
Elliott Baron is a Software Engineer at Red Hat. He spends his work days developing Thermostat and other Java efforts, usually while guzzling coffee.
Presentation(s)
Thermostat: A Serviceability Tool For Java
---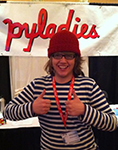 Philip Ballew - Ubuntu California Local Community Coordinator @ Ubuntu
Introduction
Philip Ballew is an active Open Source advocate in the greater Open Source community. Philip is currently heavily involved in the Ubuntu project, and he spends most of his time contributing to this project. When Philip is not contributing to Open Source, he can be found riding his bike, dancing badly, or attempting to pass his college classes. My blog can be reached at www.philipballew.com.
Presentation(s)
How Ubuntu Fits Into the Wider Free Software World
---
No Picture
Kevin Cearns
Introduction
I am an IT consultant focusing on providing open source infrastructure to customers. We provide services on site or hosted at our data centre locations. I have been in IT for 16 years. I left a position as Director, IT for one of the largest print/media companies in Canada in 2003 to start the business I still run.
Presentation(s)
MongoDB: Advantages of an Open Source NoSQL Database
---
No Picture
Dylan Segna - Research Assistant @ Seneca Centre for Development of Open Technology
Introduction
Graduated from Seneca's CPA program specializing in game development. Currently in the third year of Seneca's BSD program.
Presentation(s)
Processing.js
---
No Picture
Omair Majid - Software Engineer @ Red Hat
Introduction
Omair Majid is a Software Engineer at Red Hat, where he works on a number of things including development of Thermostat as well as hacking on OpenJDK 6, 7 and 8. In his free time he can probably be found in a library, trying to devour a book.
Presentation(s)
Thermostat: A Serviceability Tool For Java
---
No Picture
Adam Saunders
Introduction
I am a recent law school graduate and am working as an articling student at a law firm. I am also a Linux and open source enthusiast: I am the founder of the Linux User Group of the Sarnia Area, and I am teaching myself Python. My presentation would then offer the perspective of someone with a legal background who also understands open source software; a very effective combination for a presentation on copyright law and open source software.
Presentation(s)
Canada's New Copyright Laws and its Implications for Linux and Open Source
---
No Picture
Ralph Janke - Owner @ Janke Consulting
Introduction
Ralph Janke has more than 25 years of experience in software development and computer/telecommunications networks. Beside a Masters of Computer Sciences, he has also obtained a law degree and looks at the world of technology from both perspectives. Ralph has been involved in open source through various levels, in particular, by contributing to Ubuntu in several capacities including being a contact for the Ubuntu Canada LoCo and the German speaking Kubuntu community. Ralph has spoken at several Open Source Conferences, in particular at the Ontario Linuxfest and FSOSS in previous years.
Presentation(s)
Challenges to the Current E-mail System
---
Mekki MacAulay - PhD Candidate, Strategic Management @ Schulich School of Business, York University
Introduction
Mekki is a PhD candidate in Strategic Management, Open Source Strategy Research Specialty, at the Schulich School of Business, York University. His research focuses on bridging contemporary management theory with open source research and practice. His teaching focuses on strategy in the modern enterprise, with open source strategies as an increasingly-recognized approach. He holds undergraduate degrees from Carleton University in Computer Systems Engineering, and Psychology, and a Master's degree in Technology Innovation Management. He is a licensed professional engineer (P.Eng) in the province of Ontario. Mekki is the founder of OSStrategy.org, a strategic management consulting firm that helps companies improve their business models and strategic planning in a world that is embracing FLOS tools and methods. Mekki was also the president and founder of MekTek Solutions, an IT services company based in Ottawa, ON that operated from 2002 to 2010.
Presentation(s)
The Interaction of Social Identities Across FLOS Communities
---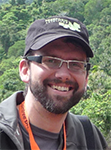 Julian Egelstaff - Co-founder, Technical Architect @ Freeform Solutions
Introduction
Julian Egelstaff has been working in the software and IT industry for over 17 years. In 2003, he co-founded Freeform Solutions, a not-for-profit organization with a mission to help other not-for-profits use technology more effectively. Julian is also the lead programmer of Formulize, an open source project designed to provide non-programmers with the ability to create database systems on the web. Julian holds a Bachelor of Journalism and Philosophy, and is a Zend Certified Engineer.
Presentation(s)
Teaching Coding to Grade School Kids
---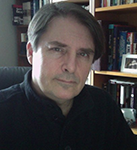 Glenn Ross - CEO @ Open Source Text Canada
Introduction
Glenn Ross, Journalism Dip., BA Founder and CEO Glenn Ross brings over 30 years of publishing experience to OSTC with expertise in the editorial, marketing, and production functions of newspapers, magazines, and books. Through his former publishing services company, Ross Publishing, he has worked with most of Canada's major publishing houses. Throughout his career, he has had a leading interest in matching new technologies to existing publishing practices. He has a journalism diploma from Loyalist College and a Bachelors degree in English from the University of Toronto.
Presentation(s)
Introducing Open Source Text Canada
---
Lukas Berk - Associate Software Engineer @ Red Hat
---
Jonathan Lebon - Software Engineering Intern @ Red Hat
---
No Picture
Anthony Austin - Professor @ Seneca College
---
No Picture
Fred Dixon - Project manager @ BigBlueButton Inc.
Introduction
I'm a developer and project manager of BigBlueButton, an open source web conferencing system for on-line learning.
Presentation(s)
Using WebRTC in BigBlueButton
---
No Picture
Andrei Kopytov - Research Assistant @ Seneca Centre for Development of Open Technology
---
No Picture
Adrien Guillon - Consultant
Introduction
AJ Guillon spends his time studying why parallel programming is hard, and uses insights gained from that study to influence the design of new tools. He believes that over time, these tools will develop into interesting new technologies. He is an advocate for open source software, and against software patents. He has co-founded two companies in his life, and is planning a move to New Zealand to start a third company that produces open source HPC software. AJ is a graduate of the University of Toronto.
Presentation(s)
OpenCL: Software Model and Philosophy
---
No Picture
Ystallonne Alves - Research Assistant @ Seneca Centre for Development of Open Technology
Introduction
Interactive Web Developer. Computer Science student at University of Toronto through the Science Without Borders exchange program. Information Technology Certificate at Northern Virginia Community College, Virginia, USA; Fulbright Alumni. System Analysis and Development Technology undergraduate student and Information Technology Degree at Federal Institute of Education, Science, and Technology of Rio Grande do Norte, Brazil. Adobe Certified Expert in Web Master, Adobe Certified Expert in Design Master, Adobe Certified Instructor, Adobe User Group Manager, and Microsoft Certified Specialist.
Presentation(s)
Accessibility-Oriented Paradigm for Designing UI
---
No Picture
Andrew Greene - Research Assistant @ Seneca Centre for Development of Open Technology
---
No Picture
Christopher Markieta - Research Assistant @ Seneca Centre for Development of Open Technology
---
No Picture
Greg Blair - Research Engineer @ GPU Analytics Inc
Introduction
A mathematician who has extensive experience in the high perfomance computing field. Spent three years implenting physics for the Canadian weather forecast model and subquently morphed into specializing in anything dealing with images such as computer vision, image processing, and computer graphics. Designed mapping GIS systems, a image processing video effects package for use in broadcast television, designed video servers, implemented an OpenCL NURBS surface ray tracer, the 3D stereoscopic digital projector for Imax and a next generation projector for a Chinese firm. Expert in heterogeneous GPU, and DSP imaging applications using OpenCL, threading, super computers and cluster farms.
Presentation(s)
Open Source Computer Graphics Software
---
No Picture
Anubha Sant - Department of Family Medicine, McMaster University
---
No Picture
Majken Connor - Mozilla Rep @ Mozilla
Introduction
Long-time Mozilla contributor, currently working for FoxyProxy. I'm passionate about helping people and solving problems so user support, QA and engagement projects attract me, I speak both user and developer. Mother of two suspiciously well-behaved teenagers who love to eat vegetables and not afraid to brag about it.
Presentation(s)
Word Problems: Everything I Need to Know About Arguments I Learned in Math Class
---